Dental Marketing San Antonio TX
You can find ways to make your dental practice more effective; get that extra online appointment by looking into these tips.
You might find it challenging to balance growing your practice and taking good care of your patients simultaneously, but there are ways you can manage them well.
To grow your practice successfully, you first need to determine precisely where you want to go. Then, you'll need to identify the most appropriate marketing channels through which you could reach your target audience. Finally, you'll need to create a plan with an experienced team to position yourself above your competitors.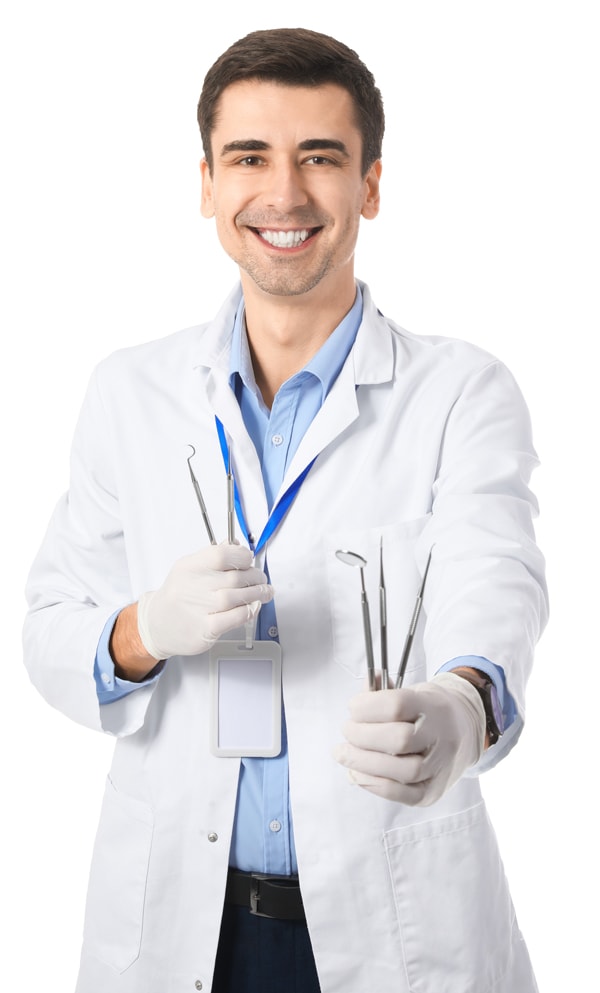 Understanding the complexities of digital dental marketing helps us understand why we need to be strategic when planning our campaigns.
In recent years, dental marketing has become increasingly competitive. Patients are aware of their oral health; they are constantly looking to improve their smile thru cosmetic procedures and cosmetic dentistry.
In order to become a successful dental practice in San Antonio, TX, it is crucial to understand the importance of digital marketing. Before diving into the online dental marketer's world, we must first dispel the notion that traditional advertising is cheaper or more effective than digital advertising. In fact, it is quite the contrary.
Today we'll explore some key concepts that shaped our current digital landscape. In addition to digging deep into each platform's unique features, benefits, and toolsets, we will provide you with an overview of how they work together to create one powerful marketing ecosystem.
Online dental marketing plans can be an effective way for dentists to market their practices but they must be implemented correctly if they're going to deliver results. A great online marketing strategy will help your business grow by increasing its visibility, expanding, and solidifying your brand awareness, generating qualified leads, bringing you better traffic, and rankings in the search results pages (SERPS).
Tracking your online marketing efforts allows you to see which channels perform best and which ones need improvement. A call tracking is the single most important tool for measuring your online marketing efforts correctly, creating more traffic, increasing the number of users, and boosting sales.
There's no question that organic marketing is one of the most effective ways to increase traffic to your site without having to pay for ads. As you climb up the ranks, you'll gain more traffic from organic searches, which will help boost your site's authority, user engagement, brand awareness, and appointments.
In today's market, dentists must be able to compete effectively if they want to succeed. We all want our practice to be successful and attractive to new patients. So, where to begin, what to pick up, and how much do these things cost? In order to get started, let's take a look at some popular paid advertising platforms used by dentists today.
Dental Marketing Research & Fundamentals
There are many reasons why dentists should consider marketing their practice. First off, marketing can help increase revenue through new patient acquisition or retention. It may also allow your dental practice to stand out amongst the crowd by providing unique services or products. Lastly, it will help improve the image of the profession and attract more patients. However, before jumping right into the marketing waters, there are fundamental elements required to create a successful campaign. A good research plan and strategy form the foundation of any effective marketing campaign.
Traditional Advertising vs. Digital Advertising
More recent studies show that digital marketing is far less expensive than traditional advertising methods such as TV commercials and print ads.
As we move into an increasingly digital world, there's no doubt that online advertising will eventually overtake traditional methods like direct mail and TV ads.
At present, the main differences between both types of marketing campaigns are that traditional advertising focuses on conventional media such as print publications (e.g., newspapers) and radio broadcasts. In contrast, digital marketing concentrates on online platforms where most people spend their time nowadays.
On the one hand, there are always growing digital advertisements using online media like social networks or websites, where the audience is continuously increasing at present.
Ultimately, traditional advertising might be able to give you a conventional campaign that doesn't reach a large enough audience. In addition, these limits may prevent doctors from directly interacting with potential patients.
Briefly put, digital advertising allows for direct communication between marketers and their audiences, resulting in increased customer engagement, conversions, and return on investment (ROI).
Dental Marketing Research
Searching online for potential leads is an essential first step when planning out a new marketing strategy. To get started, you must first understand your website's current situation and where it stands today.
You can select which type of marketing campaign works best for you by considering your specific business needs and goals.
If you're going to buy something, be sure to analyze your needs first to avoid wasting time and money.
Some things are universal across all marketing campaigns; however, not every practice works for everyone. Beware of boilerplate plans. Many companies offer cheaper plans than they need to. These plans may not be able to meet your needs.
Don't forget to take your time when planning out your campaign. Avoid cheap tactics like "quick-and-dirty" ones that may end up costing you both time and money.
To get good at something takes practice, patience, and hard work—but most importantly, it means doing things right every single time.
Learn more about dental marketing:
Dental Marketing Strategies for Dental Practices in San Antonio, TX
This section will cover some basic concepts related to marketing dentistry websites, including Branding, Dental Oriented Websites, Content, Google Business Profile, Online Reviews, Email Marketing, and Artificial Intelligence/Chatbots.
Branding is the process of creating a unique identity for your dental practice. It's often used to distinguish your services from others in your local area.
A brand is more than just a logo or slogan. A brand represents a promise made to customers. It's what makes a practice stand apart from competitors.
A strong brand should be consistent throughout all aspects of a business, including its name, logo, colors, fonts, tagline, tone of voice, and even physical appearance.
Your brand should also reflect the values of your practice. For example, if you provide high-quality services, then your brand should communicate that quality. If you're known for being fast and efficient, then your brand should convey those qualities as well.
In addition, it helps boost employee morale and pride, trust among the community and increases referrals and appointments.
Learn more about dental branding:
With so many websites out there, finding good ones can be difficult. 
Dental websites serve two purposes: attracting new patients and keeping existing clients up-to-date on their health care needs. A website built using an effective CMS (content management system) requires careful crafting, coding, and has to include all the essential features for generating high traffic volumes.
According to StatCounter Global Stats, mobile devices generated nearly 71 percent of global Internet utilization last year. In order for us to get some of that pie, we need to think about whether our layout and design work well across different devices.
Desktop, mobile, and tablet versions must download properly. You need to create content that encourages people to take some kind of action — but don't just focus on encouraging them to click through links! Include important and useful content too. Similarly, your content needs to be well written with an attractive layout.
Briefly put, if we want an efficient conversion machine site, then we need to spend some time investing in it and let others who specialize in such things help us out.
Learn more about healthcare web design:
Content marketing has become one of the most effective ways to get new prospective customers. There are many benefits associated with this type of marketing strategy. A website owner can gain visibility by creating unique content. Another benefit is that it increases conversion rates since people who see your content tend to click more often. This means more money, and more opportunities to grow.
We can only reach and nurture our target audience with a successful content strategy that provides relevant, original, and meaningful content. Good information yields happy patients.
An engaging user experience will keep your users interested and informed about your practice and the services you provide. A comprehensive content strategy like this one will help you establish strong connections with both current and potential clients.
Learn more about dental content marketing:
Google Business Profile for your Dental Practice
If you don't have a Google business profile, people searching for dentists will be able to find out all they need to know about your practice through your website or social media channels. Additionally, if you list your services on Google Maps, you're more likely to appear near customers who are looking for you. Plus, when people search for local businesses on Google, they're more likely to click on your listing if you've got one.
Google My Business is the easiest way to manage and optimize your online presence across Google Search. You can use it to create a single page that contains information about your company, including photos, hours of operation, directions, reviews, coupons, and more.
You can also use it to add links to your website or other pages on your site in order to boost your SEO (Search Engine Optimization). This will help you rank higher for the keywords that are related to your content.
Learn more about Google Business Profile:
As a dentist or dental office owner in San Antonio, TX you want to make sure people know about your services and that they will recommend you to their family and friends. When people read positive reviews from satisfied patients, they'll be more inclined to visit your practice.
It's important to note that not everyone will leave a review, so you should still try to encourage your existing customers to write reviews. If you do receive negative feedback, respond immediately and address any concerns. Your response could go a long way towards improving customer satisfaction.
Learn more about dental online reviews:
Email marketing is another great way to promote your practice and build relationships with your existing clients. It's a low-cost way to communicate with your patients and keep them up to date on what's going on at your practice in San Antonio, TX.
You can send emails to your existing patients directly. This allows you to stay connected with your patients while keeping track of how much time each patient spends on your website.
Additionally, you can use email marketing to offer special promotions and discounts to your patients. This will allow you to attract new patients and convert existing ones into loyal customers.
Learn more about dental email marketing:
Dental Artificial Intelligence (Chatbots)
The future of dentistry is AI-driven. The biggest benefits of artificial intelligence (AI) technology are in its ability to work 24/7, improve productivity, reduce costs, increase accuracy, and save time. In addition to these advantages, AI can solve problems faster than humans, enabling dentists to spend less time answering questions and more time providing top-quality care.
One of the most compelling reasons to invest in an AI solution is that chatbots are better at handling routine inquiries. Many of today's queries aren't as complex and easy to answer as many thought 10 years ago. And yet, some of those same queries were responded to routinely by human dental assistants.
Today, chatbots can not only handle routine inquiries, but they can quickly become knowledgeable about treatment options and provide advice on treatment alternatives like cosmetic dentistry. They can talk intelligently about preventive care such as sealants and fluoride varnishes, and they can even suggest appropriate insurance coverage for procedures.
They can also become experts in scheduling appointments, billing procedures, and claims management.
Measuring your Dental Marketing Results
There are various ways to measure keyword performance. Some people look at which words drive visitors to their sites. Others focus on which phrases drive traffic. Still, others use tools like Google Analytics to see where they're coming from. Below, you'll find an overview of some of the most popular call tracking software available today.
The Power of Call Tracking (CT)
Call tracking is the process of determining how callers found your business.
Your SEO & Google Ads Campaigns can highly benefit from CT data. You can use this data to measure the success of all your digital marketing campaigns and optimize future strategies. CT is an essential marketing tool for any business that depends on phone calls for leads, clients & customers.
The Power of Call Tracking (CT) Software: A Growth Opportunity with Benefits
Call Tracking is a critical component of successful Dentistry Digital Marketing. Whether it's for lead generation or customer retention, call tracking data can help you gauge the effectiveness of different marketing strategies and determine what content performs best for generating qualified leads.
Tracking calls lets you know who is calling and why. You can then make informed decisions about scheduling an appointment or engage in follow-up conversations. For example, you may notice that specific keywords trigger high volume calls – e.g., "dentist" or "toothache". These calls might indicate that a pain problem has developed. Or perhaps there are specific types of patients — e.g., mothers with young children — who consistently call for regular checkups. This kind of information would be invaluable when planning the next steps.
You can track every conversation that happens through your website. That includes both leads and sales.
How Does Call Tracking Technology Work?
It allows companies to track their callers' paths through various stages of interaction before converting them into sales leads. By using call tracking, marketers can figure out which channels generate the most leads for their dental practice.
You don't need to worry about having multiple phone numbers for different channels because we'll automatically route your calls through our system so you know which one they're coming from. We use conversion tracking so that we know which campaigns were most effective at converting visitors into buyers.
CTA (Call To Action) does NOT negatively affect your digital marketing campaign or website in any way. In contrast, lead generation from phone calls is not easy to attribute to one particular source without call tracking. Without analytics on phone calls, you won't be able to see your customer's experience with your brand.
What Does Call Tracking Technology Allow Us to Do?
Briefly put, call tracking has become an essential part of any dental digital marketing strategy. You can link the number of incoming calls made by patients to the effectiveness of a particular advertising channel so that you can accurately calculate return on investment (ROI) for your dental marketing services.
In addition to measuring our costs per impression, we also use Google Analytics to track which advertising channel performs better than others.
Call Tracking helps measure the success of different marketing campaigns by showing where people came from when they called your business. It's important for marketers because call tracking allows them to see if their advertising campaign successfully drove new leads through phone calls. 
Call tracking technology will give you the upper hand in learning about your customer's experience. An added benefit of call tracking technology is that you will be able to listen to calls received in your practice to make sure your dental team is providing a top-notch patient experience with every call. 
Learn more about call tracking for dentists:
Reaching Your San Antonio Community With Dental SEO And Amazing Organic Results!
After receiving your audit report, you'll be able to choose the right plan for your dental practice. Being a trusted dental marketing company, we'll start by taking a look at the world where Dental SEO comes from and then move on to some reasons why it works so well for dentists.
Dental SEO means Search Engine Optimization, an ongoing practice of increasing the number of visitors who come from Google searches.
Your objective is to get new leads and conversions by optimizing and strengthening your site. It involves multiple strategies, research, and tactics to increase your site's traffic and engagement within your local area.
Technical SEO and the Strategies Used
We perform a comprehensive competitor analysis by evaluating their strengths and weaknesses, identifying opportunities and threats. We'll be able to develop an effective offensive and defensive plan if we first understand our competition's strengths and weaknesses.
To create an effective online presence for your business, you need to be visible online. A well-executed SEO strategy will help improve your visibility and expose your business to new prospects. At the same time, an effective SEO plan will drive traffic to your site and increase your conversion rates. With increased traffic comes an increase in conversion opportunities for your business. SEO helps create community awareness for your business through organic traffic to your site!
We use several different methods for calculating your return on investment from SEO efforts. We believe transparency is crucial for any good client relationship, so we give our clients full access to their own analytics. We look at several different tools when examining whether SEO has brought us any results.
Why a Good Dental SEO Campaign Matters in San Antonio, TX
E.A.T. & Quality: Google's algorithms give focal attention to Expertise, Authoritativeness, and Trustworthiness (E-A-T) content.
Quality content is what defines your credibility as a trusted source of information. The more trust you earn, the higher chances there are that your customers will convert.
Trust is earned; it doesn't just happen. Like every other aspect of a strong business model, earning it takes work. If you try to cheat the system – i.e., spamming the search engines or paying money to have your website listed at certain positions – you won't gain much traction. There is no way around this truth, no matter how hard advertisers may wish to deceive patients.
The only way to make progress in your SEO campaign is to focus on delivering high-quality content. When you offer value, you strengthen your relationships with readers and viewers. You show your readers, fans, followers, and subscribers that they can rely on you.
Keyword Research and Target Audience: Researching keywords for which there's competition is crucial to your SEO success. It helps you determine whether people are searching for terms
A content strategy includes extensive analysis and optimization of every aspect of your entire website, including the text, images, videos, links, etc., so that they're all there for a purpose. They were thoroughly researched, analyzed, and chosen specifically for your ideal patients and target audiences.
Researching through surveys helps you understand who your target market is and their wants, needs, and desires.
With this data, we reach an ideal point from which to create and craft campaigns for our clients' practices.
Learn more about Dental SEO:
Local Listings for Dental Practices
SEO is not just about getting your practice's name out there. It's also about making sure that potential patients know where to find you. Through local listings like Best of the Web, AboutUs, Spoke, Foursquare, Yellow Pages, Chamber of commerce, HotFrog, Superpages, MerchantCircle, Better Business Bureau, B"B Yellow Pages, Nextdoor, and between others. These directories tell people exactly where to go if they want to see a specific dental practice in a specific city.
These sites serve as a valuable tool for both current and prospective patients. With the right amount of exposure and marketing, these websites could open up business doors for your practice.
If you don't already have a great local listing, you should consider investing in one. Even if you don't get paid by having your dental office listed, you'll still benefit from an increase in customer base.
Dental SEO & Public Relations (PR)
Historically, Public Relations (PR) has been used to manage the information surrounding a company's brand and its public image.
In today's digital age, we use public relations (PR) not just to create brand awareness but also to drive traffic, increase our website authority, generate links, and gain exposure. It will help our site gain more domain authority by generating lots of quality backlinks from authoritative websites.
One way to increase traffic for dental practices is through dental SEO.
It makes your site stronger and healthier, and it helps boost your business' visibility and traffic. It's an extremely effective strategy that yields great results for years to come.
SEO (Search Engine Optimization) is competitive but fair; at the same time, it improves patient experience, achieves better results with more clicks and visits to your site, creates new leads and conversions, and increases brand awareness.
Learn more about Dental Public Relations:
Dental Care Advertising Improves Your Online Presence
Dentistry advertising is often overlooked, even though dentists need to be active participants in the online world. By becoming familiar with these tools and following the best online ads strategies, you'll achieve the best possible return on investment!
Here are some of the best ways to grow your business using different methods.
Are you looking for ways to get more patients for your practice? If yes, then Google ads might be something that you should consider. They can be really effective, and the key is to be able to identify high-quality keywords that are likely to attract customers. Here are some things you should always look at before launching a campaign.
The key to success lies in finding a balance between the quality and quantity of ads. Also, you should optimize each ad campaign for maximum effectiveness.
Learn more about Google Ads:
One effective method for connecting to your target market is by using social media channels like IG and FB. You'll be able to control the contents of your campaigns, and at the same, if properly applied and adhered to, they will be effectively cost-efficiently.
Dentist Facebook Advertising
If you want to become a dentist who stands out from other dental professionals, then you need to consider using Facebook advertising. Although some dentists are skeptical about Facebook ads, this social media platform has proven to be effective for many businesses. If you want to learn more about dental marketing through Facebook, then read more now.
Learn more about Facebook advertising:
Instagram has over 2 billion active monthly users who spend nearly 3 hours per day using the social media site. These numbers only continue to grow as new users sign up each month. What's important for dentists to understand is that they can use their Instagram account to build their brand and attract patients.
Instagram helps businesses connect with potential customers. In addition to posting photos from events or giving them access to exclusive offers, dentists can also post videos and GIFs.
Learn more about Dental Instagram Ads:
Dental Marketing Solutions and Knowledge To Grow Your Practice!
Our team has years of experience working with dental offices across North America. And we've seen firsthand just how powerful an effective digital marketing campaign can be for dental procedures.
Our team will help you identify potential patients for your dental practice.
We'd be glad to help you get started. By implementing this wide variety of practices into your daily routine, you'll strengthen your relationships with your patients.