ADA Compliance Web Development Orange County
Regular updates are necessary to keep your website secure
Does My Website need to meet ADA Compliance Requirements?
This is a complicated question with many answers, none of which can be accepted as the right one at this time. While there have been a handful of lawsuits since 2016, a couple of which did obtain a ruling in court, there is currently no legislation that outlines specific requirements for ADA compliance on the web. However, understandably, the issue has made business owners nervous about how to protect themselves and their businesses from legal trouble.
While The Americans with Disabilities Act (ADA) was enacted in 1990 to mandate certain standards for businesses to provide physical accessibility to the public, it is becoming relevant to online business as well. The internet is becoming more and more central to how we receive goods and services, so its only logical that we should also strive to make it accessible to everyone.
However, with no firm specifications required by local or federal government for websites, business owners are left wondering how exactly to make their websites accessible, even if they truly want to make the change. Meanwhile, lawsuits have been popping up since 2016 making business owners worried that they might be targeted—and making them vulnerable to marketing claims that their website can be made ADA accessible for a whopping fee.
Be wary of any promises you might come across to make your business website ADA compliant with big ticket prices. While there are Website Content Accessibility Guidelines (WCAG) that can lead you in the right direction, they are quite obfuscated and still open to interpretation.
This is not to say that ADA Compliance on the web is not important. Website accessibility is important to a sound business strategy as well as a solid moral standing as it offers equal opportunity for all people to enjoy your goods and services. People with disabilities make up nearly 20% of the country—that's quite a customer base that you could be missing out on (United States Census). Not to mention, the WCAG overlaps significantly with Search Engine Optimization (SEO) strategy, meaning that making your website more accessible will also likely make it excel more in search engine rankings.
If you are concerned about legal conflicts with ADA Web Compliance, here is a breakdown of what you can do at this time to help protect your business:
Diversify
Graphics and visual content can be an excellent way to draw attention to your business and its unique brand, however, individuals with visual disabilities may be unable to interact with this content and thus barred from using your website to its full potential. This could include banners, buttons, or text in images placed on your website that provides critical information to website navigation.
This is not to say that you can't use these visuals, but you would do well to provide an alternative. Individuals with visual disabilities rely on equipment such as text reading software that picks up on text on a webpage and reads it aloud to them so that they can receive the information.
If your text is formatted in an image, say as a jpg, png, etc., then its likely a text reader will not register it as text. You can now include something known as "alt text" or "alt tags", which is an alternative description of the visual content that could stand in its place. Many web hosts such as WordPress make this easy and even provide a field for this information whenever an image is uploaded.
If you have videos on your website, they should always have a text transcript provided or subtitles that can serve as an alternative.
This applies to attached documents as well. If you have PDF documents on your website, these act as an image on a computer and may not be accessible to a text reader. Consider including an HTML or RTF version of the file.
Simplify
Ultimately, you want your website to be easy to navigate for persons with and without disabilities. Keep your menus simply, clean, and ensure that you have good contrast between the colors and sizes of your fonts. It's a good rule of thumb to provide a plain version of your website without all of its graphic elements for users to toggle between.
A user should have the option to close, pause, or minimize any content that blinks, flashes, or plays automatically, and you may even consider disabling these features altogether. Be mindful of why a user might visit your website, how much time you would like them to spend there, and how often you'd like them to visit—anything too obnoxious is bad for web traffic regardless of accessibility.
Make a Plan
ADA compliance is a process, not something you can do all at once and check off your list forever. On the other hand, don't ignore it hoping it will go away or wait until there is legislation to start making changes. Aim to be proactive and methodical about updating your website and take it in small steps to keep it manageable.
Start with making everything accessible to text readers, caption and tag your images, work on simplicity and clarity, but also implement lasting policies going forward that apply anytime you update you update your website content. Establish a plan, start implementing it step by step, and perhaps most importantly, make that plan public to your customers and encourage feedback.
Transparency
Especially since the guidelines on ADA compliance are still evolving, it's important to be transparent with your client base about the changes you're working towards. Make it clear to your customers that your goal is to make your website ADA accessible and that you welcome suggestions they might have to streamline the process.
It's important to stay up to date with ADA news as it comes out and make updates respectively. Although we can offer you advice on ways to make your website more ADA accessible and move you in the right direction, we can't offer you promises that you'll fit legislation that has not yet been released. The internet is a moving target, so the best that you can do to protect yourself and your business is stay alert and strive to be as accommodating as possible.
extra web solution we provide
All under one roof, our web solution are made to support business who are going digital and don't what to deal with headaches over time. Let Search Business Group handle your site you can focus in what you do best!
Speed Optimization
It's not a secret and it's proof  that slow websites impacts negatively your conversion rate and Google ranking.
Web Security
An insecure website can lead to a Malware Infection, being Blacklisted by Google and in some cases rebuilt your website.
Downtime Support
Websites go down for all kinds of reasons. Plugins, databases, servers and so on. We are active in getting the website back up.
Software Updates
Automating plugin, theme, and core updates seems smart. But if there is a there's a conflict? Your website will be down.
Daily Backups
Websites go down for all kinds of reasons. Plugins, databases, servers and so on. We are active in getting the website back up.
ADA Compliance
The Americans with Disabilities Act (ADA) requires certain businesses to make accommodations for people with disabilities.
Web Migration
We know it can be difficult and we will develop a migration plan tailored to fully migrate your website.
SEO Web Migration
Technical knowledge is not enough to make an SEO Migration. Let our team of SEO and Developers experts start with an SEO Audit
Accelerated Mobile Pages
AMP, the technology enables lightweight pages that load more quickly for smartphone and tablet users.
Industries we have served
The Search Business Group
From our process to our communication and everything in between, Search Business Group has the web design expertise to help any business destroy their competition with ease, online. We inspire brands and design professionals to embrace the power of creativity and innovation through digital experiences both online and on mobile platforms to generate results that dominate 24/7.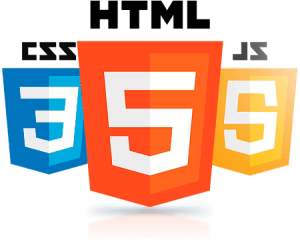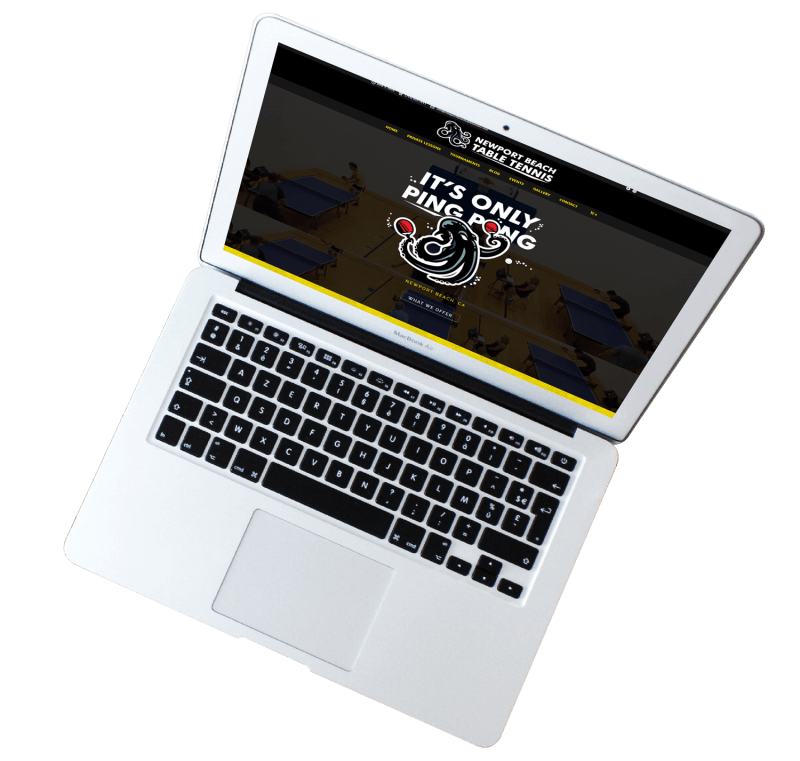 Our Landing Page Design Process
Always and forever planning, communication and updates. The timeline below show you an estimate delivery time if you choose Search Business Group as your landing page design agency. Our goal always will be delivery an outstanding piece so you can be proud of it.
CLIENT DISCOVERY AND RESEARCH
Phone Call/Meeting Requirements Customer Discussion Services Planning Functionality Planning Visual Discovery
PAGE LAYOUTS, REVIEW, AND APPROVAL CYCLE
Wireframe Design Wireframe Approval Visual Design Approval Desktop Development Tablet Development Mobile Development Content Upload Images Upload Landing Page Testing Quality Assurance
TESTING, REVIEW AND LAUNCH
Desktop Quality Assurance Tablet Quality Assurance Mobile Quality Assurance Draft Submission Client Approval Domain and Hosting Setup SSL Certificate Installation Landing Page Launch Security Risk Conversation Technology Conversation