OUR BUSINESS WEB DESIGN PROCESS
"If you are not on the Internet, you do not exist"
Today, this phrase by Bill Gates is so relevant that it is almost impossible to visualize life without the Internet.
Every day we browse countless web pages to communicate with the world and, above all, to find companies and professionals who, like you, offer quality services.
What are you waiting for to connect with your clients online?
For over 22 years, our team has perfected the process so you can get your own, fully customized website in 90 days. Check out our animated overview video of our process.  Learn how to do it with details and examples by scrolling down.
To start this great project we ask you about the style that represents you, what you need and how you imagine you can inform, educate and interact with your clients through your new online professional page.
The exact formula for you
Once we identify your tastes, we can move towards planning. Here we establish the order of the web page with a site map, we also define the elements that will make your space easy to navigate.
But it is not just about having a spectacular design, your site must be functional so that visitors can easily find the information they are looking for.
On this occasion, we present the integral structure of the home page, based on your tastes, our suggestions and other elements of inspiration and trend.
Here we execute what we planned in a tangible reality: the sketch of the page that will start your own website, includes a visual representation of the menu, the sections and the complete organization. At this stage you can move the elements as required to give it the shape you dreamed of.
It's time to review the structure of each subpage and present you with the complete site diagram, but don't worry if something didn't turn out as you expected, we can still modify it.
Here you can see the navigation of your website on a computer and mobile device, as our team performs a customization for each.
Once the general structure is approved, we personalize your page with photographs, icons and colors.
Remember that we make a custom design for your business, here you must share the content and images that you prepared to give life to your website.
Using programming languages, we shape the project. Through computer codes, we develop what is planned to ensure the operation of the page of your dreams.
Our technical team works hard to comply with Google's design standards and optimizes each section of the site, so users who find you on mobile devices can easily navigate.
Once all of the design elements and code are ready, we carry out a quality check, in order to make sure that everything, absolutely everything, works correctly so that your visitors do not get surprises. The final polish is never lacking, with in-depth testing of interactivity.
In this step, we prepare your site so that it is available to the world. With the installation of a domain, hosting and security certificate, your own website is ready to see the light of cyberspace.
We are still by your side
With a great sense of responsibility, we give you a talk about web security and update needs.
Remember that we are always ready to advise you on future projects related to your digital image.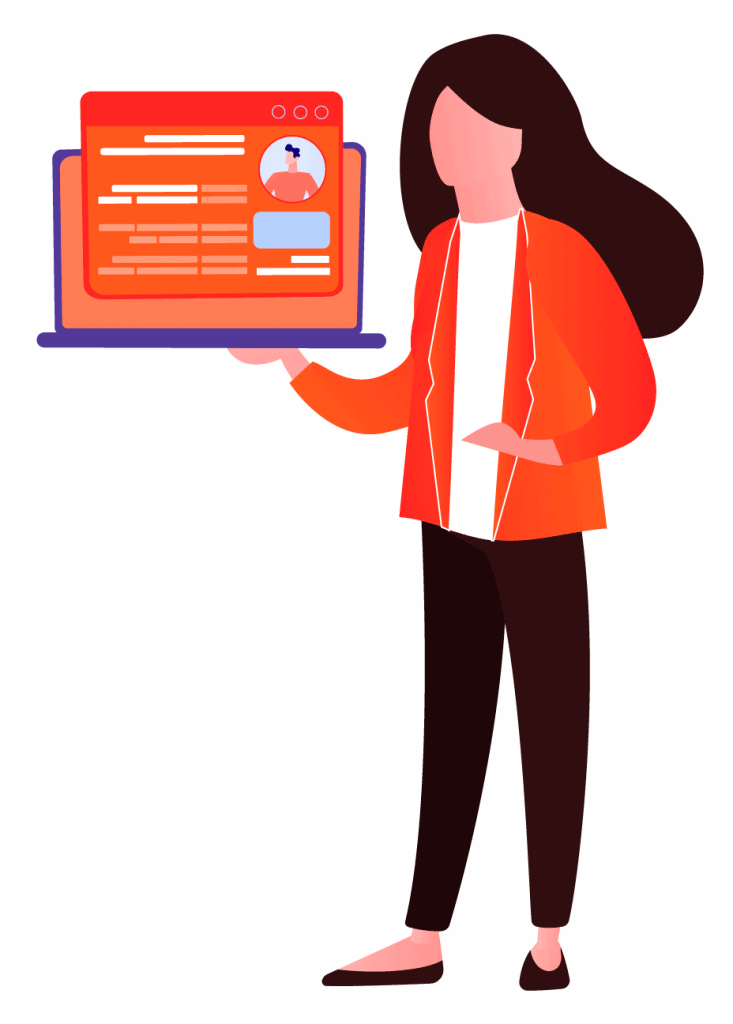 Ready to conquer the online world?
Forget about depending on other institutions or references so that more clients know you, now you can do it on your own and with your own website.
As you read it, having a professional website on the Internet will be a significant advantage over the competition.
And how many web pages for business have they created?
Let the numbers speak for us
Our more recent business web design projects
We work with a perfectionist approach meaning pixel by pixel, line by line until a website become integral part of your business.