To add your business on foursquare, it is a pretty simple process. Below will take you through three simple steps on how to add your business on foursquare.
To add a listing you will need a foursquare account. If you don't have one, I highly recommend making an account. Every website will require you to sign up with them to add your listing and ultimately, foursquare is an awesome social media. I am a hardcore user and have loved using the platform the last couple years.
2. Fill in All the Fields and Place the Pin on The Exact Location of the Business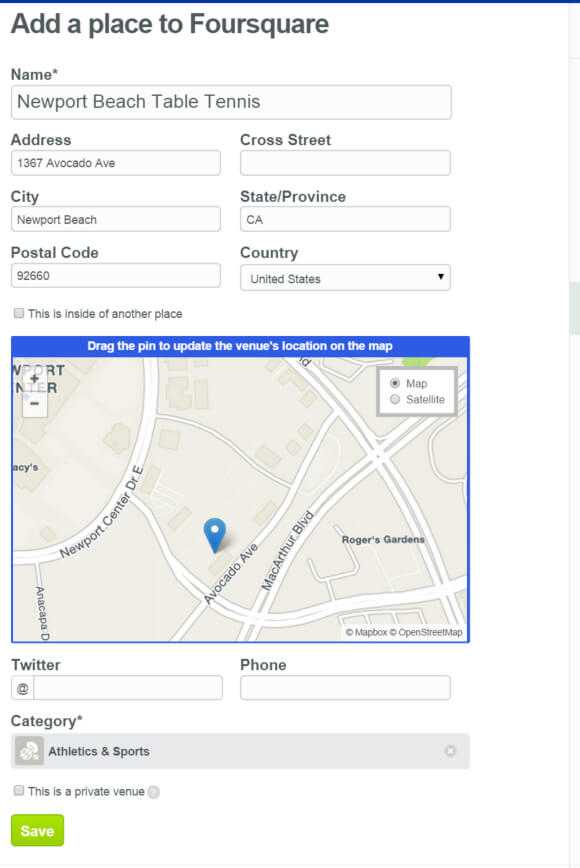 3. Hit Save and The Location Will Be Added
Adding a location is relatively simple on foursquare. You will find the occasional listing that isn't real, for example "at my house". For your business it is important to Add the business and then go claim it. When you claim the listing you can make changes and add information in an instant. If you haven't claimed the listing yet, all changes are sent to foursquare and their community to check and verify your requested changes. So if you took the time to add, just claim it too.
[mc4wp_form id="4529″]