Claiming your business on Express Update is imperative to SEO success. It is one of the largest providers of database information to other sites. Below is a step-by-step guide on how to claim your business listing on Express Update.
1. Go to the Home Page and Type in Your Business Name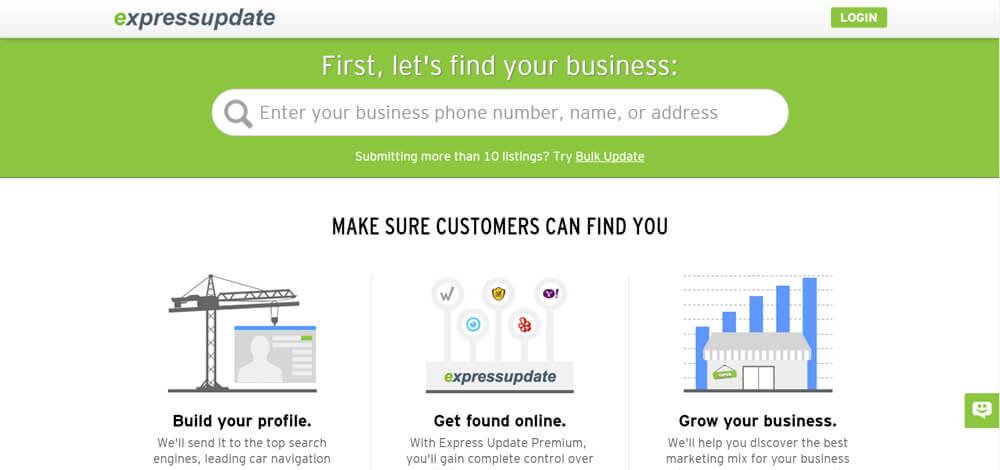 2. Find Your Business and Press "Claim Now"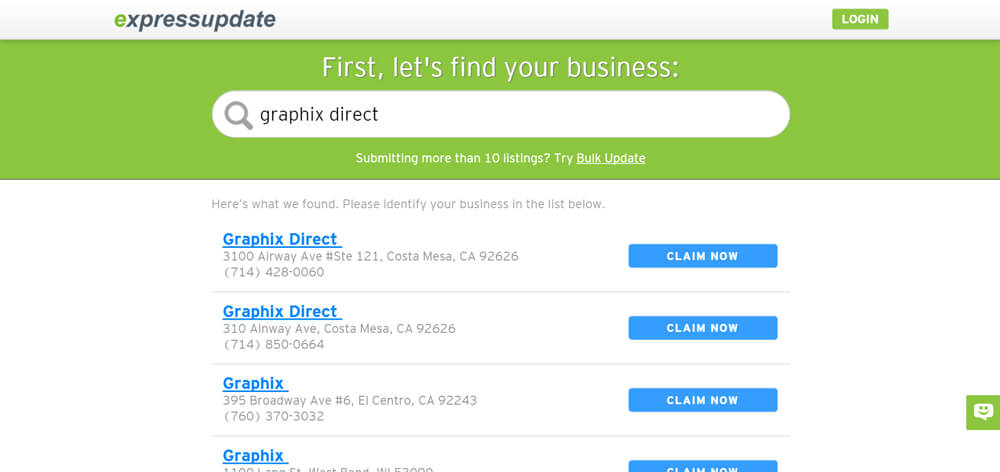 3. The Business Phone Number Will Be Listed and Called
4. Once Confirmed, You Will Be Taken to the Dashboard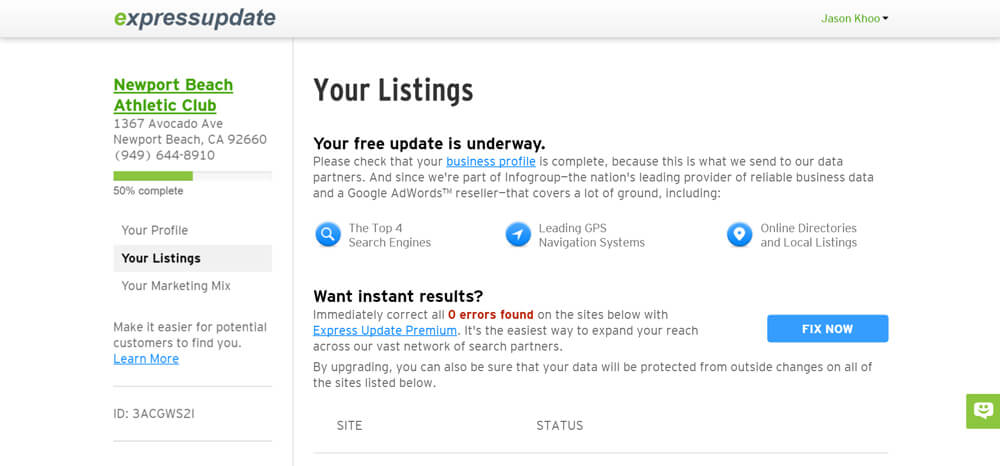 5. Go to "Your Profile" and Start Editing Your Information
From here all you have to do is click edit and fix the information listed. The listing is now yours and you have sole control of the business.