Though Localeze now requires payments, you can still do it for free if you are looking to update your listing. To qualify for the free update you need to create an account and are restricted to only one update a year. If your business is listed on the Localeze database then you are in luck. If you need to add your listing because you can't find your business, you will be required to pay.
1. Go to "Search for a Business" and Look for Your Business in the Database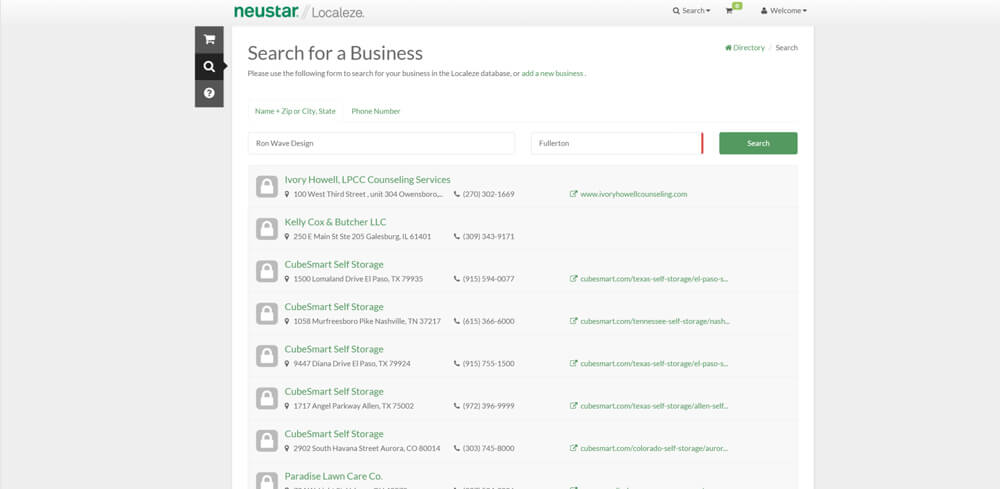 2. Find Your Listing and Click the Title or Check Mark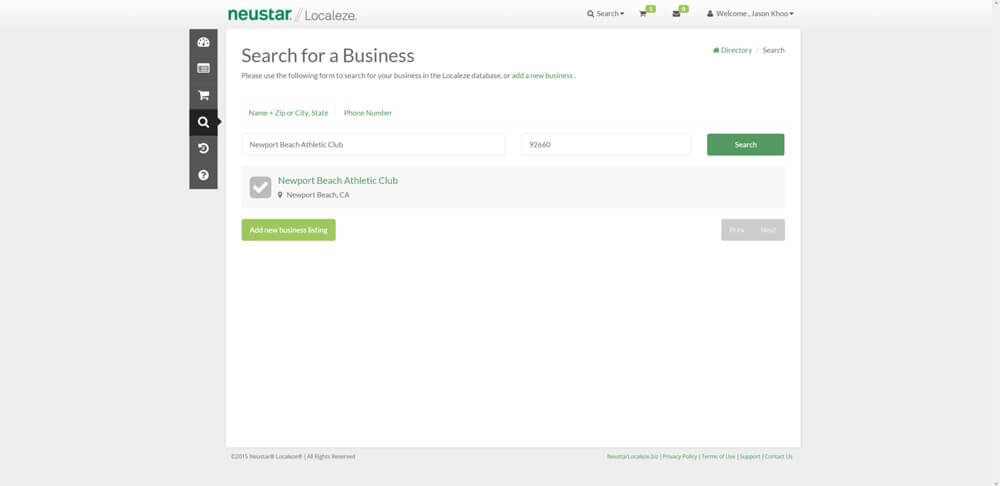 3. Click "Add Listing to Cart"
4. Correct All Information and Hit "Add to Cart"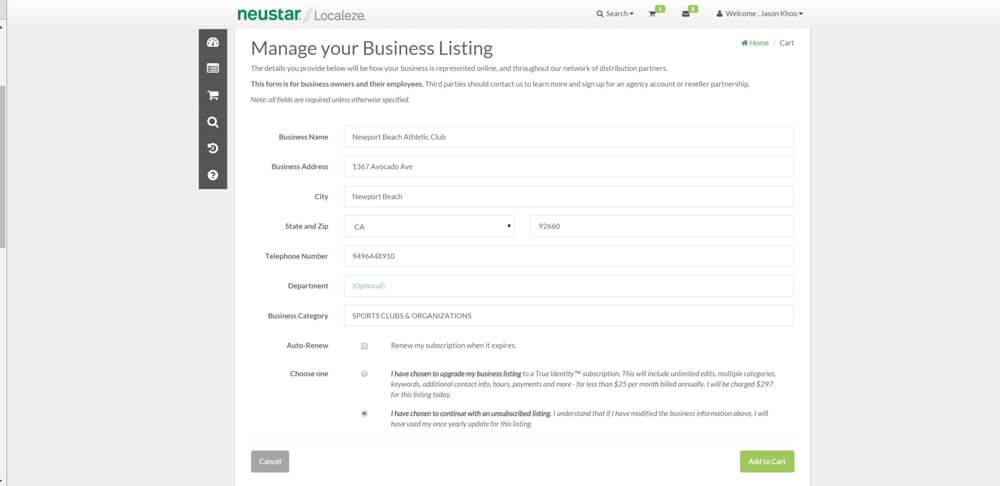 Note the Auto-Renew and Choose one section. You need to have an account here. Once you have an account, click "I have chosen to continue with an unsubscribed listing". What this will do is allow you to make changes to a listing for free. If you click the other you will be prompted to pay. This is the ONLY free part of Neustar. If you want to add your listing you will have to pay.
5. Press "Call Me" and Then Input the Verification Code
From here you will be able to ensure that your listing is correct. Make sure you take your time doing this because you are really given only one opportunity to update listings a year so ensure that everything is correct.
[mc4wp_form id="4529″]