In the digital age, the best way to convert more qualified patients and consistently grow your practice is through optimized dental web design. While there are many simple ways to enhance your in-house marketing strategies, you'll need to turn to experts to move the needle in new patient conversion.
This is where a dental marketing agency can help. A dental marketing agency is your solution for smarter website design and search engine optimization (SEO) practices that will guide more prospects to your website and increase conversions.
Most dental marketing agencies offer a variety of services, including:
Enhancing SEO
Keyword and keyphrase analysis
Local SEO improvement
Pay-per-click campaigns
Content management
Online reputation management
A dental marketing agency can help you gauge how effective your current SEO strategy is and help revitalize that strategy, overhaul your website or build an entirely new SEO strategy. Each plan is built based on the SEO improvements your website needs to continue growing.
Improving Your Website Through SEO
Designing your dental website with SEO in mind is essential — good SEO will cause the website to rank higher in internet searches and drive more prospective patients to it. In fact, SEO typically has a higher conversion rate than other marketing platforms.
A dental marketing agency can improve several SEO-centered aspects of your dental website, including web page architecture, meta descriptions, title tags, keywords, and more.
Architecture. A user-friendly dental website is a must. In fact, Google will penalize all the pages on your website if some pages don't meet certain quality and usability standards. Making your website as accessible and easy to navigate as possible will make it more likely to get selected first by search engines and easier for potential patients to reach. If you're unsure how user-friendly your website is, there are several free tools online you can use.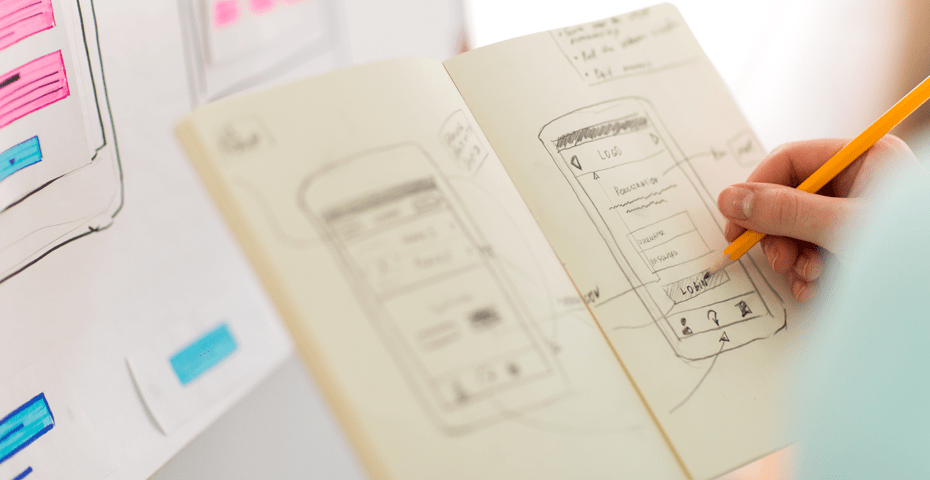 User experience and user interface. The user experience (UX) and user interface (UI) form the foundation of your website's user-friendliness and therefore play important roles in your digital marketing and patient conversion strategies. UX design focuses on how users interact with your website and aims to enhance its functionality, while UI design is focused more on aesthetics, bringing together factors like color schemes and fonts to create a visually pleasing website. A good dental marketing agency will be able to advise you on effective UX and UI design, including placement of contact information, how links and buttons on your website function, and whether your website is mobile-friendly. These factors all contribute to higher conversion rates of qualified patients.
There are a few simple yet important UX and UI design features that will improve your dental website's SEO:
User-friendly, intuitive navigation.
Consistency in the site's look.
An appropriate number of images and photos.
Hyperlinks that work and don't change web page addresses.
A link to the homepage on all pages.
A clear menu.
A visible email contact address.
Use of call tracking and scoring.
Local Targeting
One of the simplest and best ways to consistently grow your practice is to know who your local prospective patients are and how to reach them. When you have information about your practice available for search engines to register, your website is more likely to rank highly and patients are more likely to engage with your practice and eventually convert to qualified patients.
Meta Descriptions And Title Tags
Driving traffic to your website is much easier when your web pages' meta descriptions and tags are optimized. Meta descriptions are snippets of roughly 155 characters that sum up a web page's purpose and, perhaps most importantly, show up in search results when they contain a searched-for keyword or phrase. Title tags are the clickable headlines for any websites that show up on search engine results pages and accurately and succinctly sum up that website's content. Both meta descriptions and title tags are often the first impression prospects will have of your website, so it's critical to optimize both so they rank high in search engine results and help your dental website appear relevant to users.
High-Quality Content
Another way a dental marketing agency can help improve your website's performance is the creation of high-quality content. Providing relevant, educational, and entertaining content can set your practice apart as an expert in the field, build your brand, and endear prospective patients toward your practice. The more value you provide during the buying process, the more likely a prospect is to convert to a qualified patient.
Keywords
Nothing will hurt your dental website performance like ranking for keywords and phrases your prospective patients aren't searching for, so there's never a bad time to evaluate your website's keywords. A dental marketing agency will be able to identify relevant keywords and gain insight into how patients are conducting internet searches so you can know which terms you want your website to rank for.
Auditing Competitors
It's always important to know what the competition is doing. A good dental marketing agency will be able to identify the major competitors in your area, compile rankings for each business's website, and provide an analysis of strengths and weaknesses. These insights enable you to meet prospective patients' needs that aren't currently being met and convert more prospects into qualified patients.
Fine-Tuning Your SEO Strategy
Just as your practice's techniques and customer service efforts continue to evolve, so should your SEO strategy. Along with your dental marketing agency, it's important to continuously evaluate the performance of your keywords, website design, meta descriptions and tags, content, and other aspects of your website to know which necessary SEO-friendly improvements to make.
Hire an Experienced Dental Web Design Agency
Unless your practice is fortunate enough to already have a dedicated SEO expert on staff, you'll want to enlist professional help. The right dental web design agency will be able to help you maximize all the aspects of your website and Dentist SEO strategy mentioned above and so much more.
However, finding the right agency partner is easier said than done. Not only are there multiple dental marketing agencies on the market, but there are also many marketing agencies that work for a wide variety of industries and claim to be knowledgeable about all industries.
Consult with other practices outside your local area and use their feedback to compile a list of three to five candidates. Do research on each one and speak to each one before making any decisions. If none of them is a good fit, start over with a new list. The search can be long and feel tedious, but the end result of the right agency partner will be worth the effort.
When you're searching for a dental marketing partner, the right dental web design agency should have many or all of these qualities:
Already works specifically with dental practices.
Several years of marketing experience.
Possesses an understanding of what the user wants.
Plans executes, and reports on strategies based on predetermined timelines.
Offers month-to-month SEO services.
Doesn't lock practices into long-term contracts.
Don't Choose the Cheap Solution
During your search, you'll discover freelance or budget dental web design solutions are also options and their potential cost savings often make them very appealing. Don't be tempted by the possibility of saving money — designing your dental website is not the time to cut corners.
The old adage, "You get what you pay for," stands the test of time. A budget solution will be cheaper, but frankly, there's a strong chance the quality of service won't be as good. You could end up working with an inexperienced or unprofessional team, getting little to no support from the company after the initial fix, or find the fix wasn't very effective in the first place. To avoid these pitfalls, choose an experienced agency that works specifically with dental practices, even if the price is a bit higher. Your website's SEO is worth the investment.
If you choose the freelance route, you'll likely be sacrificing experience for the price. You'll also likely be working with an individual rather than a team, which can limit the creative thinking necessary to develop innovative solutions. A freelancer can be a good option for a singular design solution, but for meaningful, long-term growth, it's best to trust an experienced team of experts even if it means paying a little more.
Dental Marketing Agencies Can Help Your Practice Grow
Through services such as keyword and key phrase analysis, local SEO improvement, and content management, as well as improvements to your dental website's UX and UI, meta descriptions, and title tags, the right dental marketing agency can help your practice grow by converting more prospects into qualified patients. If you're in the market for a dental marketing partner, it's worth working with an experienced agency, even if it's more expensive than a budget or freelance solution. The right dental marketing agency will help you improve your website SEO, convert more qualified patients, and grow your practice.