Nowadays, providing excellent services is not enough to succeed in the highly competitive healthcare world. You also need to understand the important field of effective marketing and how to apply several strategies and tactics to create your dental brand. But we are here to help you take advantage of the tools that the digital world offers you!
Let's talk about how smart marketing strategies can help your dental practice thrive:
Attracting new patients.
Building trust and credibility.
Creating a strong brand and improving social media presence.
Creating engagement in social media for dental practices.
1. Build a Professional Website
First things first, creating a professional website for your dental practice is fundamental for establishing an online presence and attracting new patients. Here are some steps you need to follow to build a professional website:
Visually Appealing and User-friendly:
We recommend that you choose an aesthetically pleasing design that aligns with your practice's image. You can use fonts that are easy to read and a consistent color scheme. Then, organize the website's layout so it can be user-friendly. To achieve this, create an intuitive menu.
Informative:
You need to provide essential information, such as a list of your services, contact information, and a detailed map of your practice. In addition, you could include a contact form, phone number, email address, and office hours so your potential patients can reach out to you.
Optimized for Search Engines:
There are several ways to optimize your website for search engines; we recommend that you incorporate keywords naturally into the content you publish and use alt tags for images.
Following these steps will help you create a professionally designed website that will properly represent your dental practice and attract more patients.
2. Leverage the Power of SEO
If you are looking to boost your online presence and visibility, then you need to leverage the power of SEO, which means Search Engine Optimization. There are some dental SEO techniques that you can use, like including keywords or phrases that patients commonly use when searching for dental services.
These techniques can help you improve your website's ranking in search engine results pages, which will increase the possibility that your brand reaches more potential patients. As a consequence, you will have more organic, non-paid traffic to your website. So, more people will discover your services without paying for costly advertising.
But there's more; SEO also helps you target demographics, which will ensure that your website reaches people who are seeking dental services specifically in your area.
As you can see, SEO can be a powerful tool if you use it right! We recommend that you optimize your website by providing high-quality content and using targeted keywords.
Get More Qualified Patients Online
When you partner with Search Business Group, we'll help you identify your strengths, your target audience and earn more patients for your practice.
3. Harness Social Media Marketing
In the age of digital marketing, you need to take advantage of social media. This is becoming a great strategy for many businesses, including dental practices, to connect with clients while creating a strong online presence. Let's talk about some steps to use social media properly:
Create Social Media Accounts:
You can begin by establishing profiles on popular social media platforms, including Instagram, Facebook, and Twitter X. Although these are different platforms, you need to be consistent and use your practice's name and the same logo.
Content Planning and Engaging Content:
The next thing you need to do is create a content plan that combines informative and promotional posts. You can share content related to dental health, practice updates, and testimonies of patients.
Interactive Posts:
Another fun way to engage with your community is through interactive posts, like making questions or polls. Remember to answer messages and comments as soon as you can.
Now that you know this information, you can start creating interesting content and interacting with your followers, building a loyal community, and attracting new people to your dental office.
4. Content Marketing for Dental Professionals
Content marketing represents a great opportunity for dental professionals to educate their patients, establish themselves as an authority, and build trust in their community. Let's discuss a few things about how to use content marketing:
Start a Dental Blog:
You can use your experience to write informative blog posts about dental health, oral hygiene tips, and other topics. We recommend that you answer commonly asked questions while providing professional advice.
Then, you can share those posts on your social media platforms, encouraging your followers to interact with the content by asking questions or leaving comments.
Publishing this content can help you position yourself as an expert and authority in your field. Just make sure to create well-researched and informative blog posts and cite reputable sources to build trust.
Produce Educational Videos:
In addition, you can produce short and visually engaging videos explaining different topics. Then, you should upload those videos to your practice's website, your social media, and your YouTube channel. Remember to include keywords in your descriptions to improve your rankings on search engines. Finally, encourage viewers to comment on your videos and share the content with their friends and family.
We recommend that you take advantage of content marketing since it can help you educate your community while building your online presence as a dental professional.
Turning traffic to qualified patients
General Dentist
Discover how a General Dentist's Office Doubled its Organic Leads with SEO.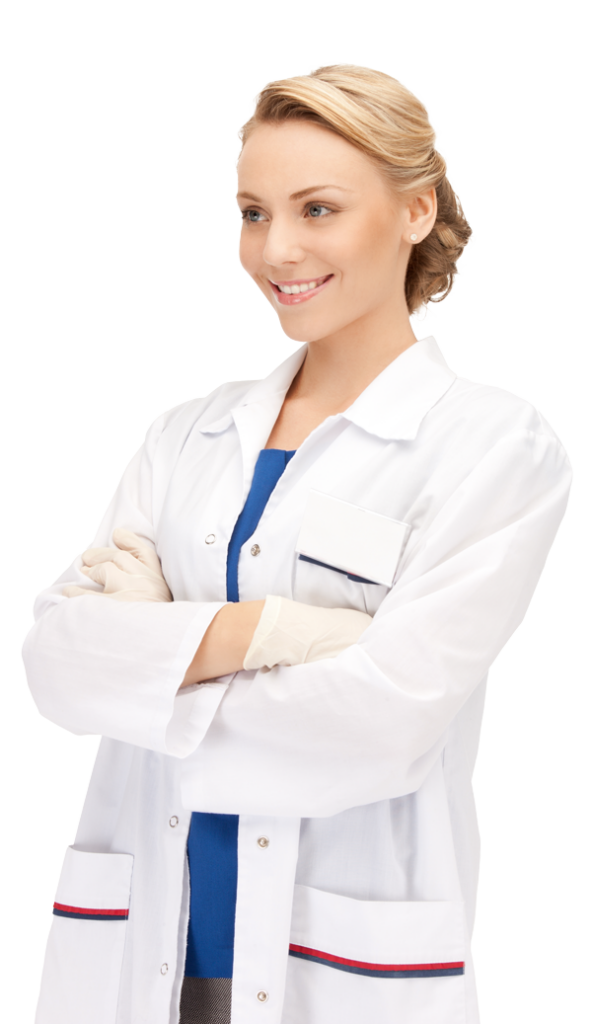 5. Online Reputation Management
Did you know that your patients can also help you build your online presence? After providing great services, ask your clients to leave reviews that you can manage to improve your online reputation. Here's how you can effectively manage your online reputation:
Encourage Reviews:
You can request your dental patients to leave their reviews and comments on websites like Google My Business and Yelp. Remember to answer both positive and negative comments. Answering promptly and professionally demonstrates that you value your client's feedback. In addition, you can show positive reviews on your social media and website.
Feature Testimonials:
Testimonials are an excellent way to build credibility and trust with your community and your target audience. To achieve this, contact your happy patients and request written or video testimonials. Try to include before-and-after photos alongside testimonials. We recommend that you include testimonials in your marketing materials, like your website, social media campaigns, and brochures.
6. Collaborate with Local Business
If you want to connect with your community while building a bigger patient base, then we recommend that you collaborate with local businesses. In most cases, they will have the same goals as you, so you could help each other to promote your services.
Identify Potential Partners:
Start by identifying businesses that align with your target audience, like gyms, schools, or health-related businesses. Reach out and show them your collaboration proposals.
Joint Promotions:
The next step is to start working together to create joint promotions or discounts. Additionally, exchange marketing material, including business cards or brochures, so you can display it at each other's businesses.
Attend Local Events:
Another great way to increase your visibility is to participate in local community events, like school functions, charitable events, or local initiatives.
7. Effective Email Marketing
Nowadays, it's very easy to maintain communication with your patients! Email marketing is an amazing tool that allows you to promote your services and share important information. Here's how to make the most of email marketing for your practice:
Remind Your Patients of Their Appointments:
Using emails to remind your patients of their appointments can be very helpful. Include important information like the date and time in the email.
Oral Health Tips and Education:
Email marketing allows you to share informative and educational content about oral health.
Promotional Offers and Specials:
You could also send your patients special offers, discounts, or promotions for your services.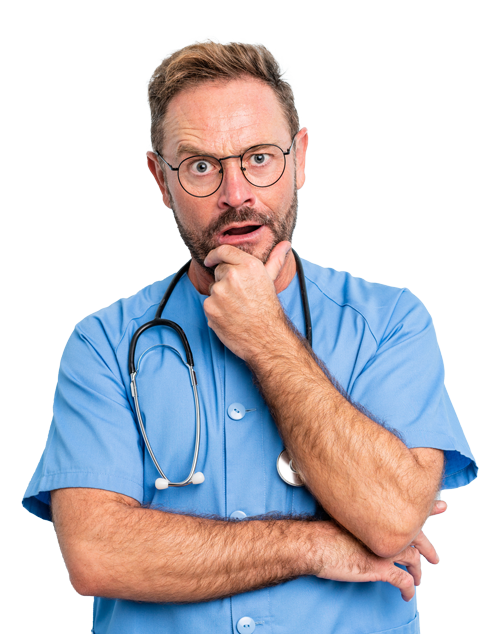 Is Your Content in Tip-Top Health? Find Out Now!
Prescribe Your Content a Check-Up and  Audit Today!
8. Local SEO for Dental Practices
The most important thing for you is to reach dental patients who live in your area, right? Well, Local SEO helps you optimize your online visibility for local searches, attracting patients in your specific location. How to make sure that your practice appears in local search results:
Keyword Optimization:
You should use keywords that include your location, for example, "dentist in your city." Try to incorporate those words naturally into your content.
Online Reviews:
As we explained before, online reviews can help you increase your online presence. So don't hesitate to ask satisfied patients to leave comments and reviews.
Local SEO Tools:
We recommend the use of local SEO tools because they will help you manage your local search presence, including rankings.
9. Patient Referral Programs
Patient Referral Program is a powerful marketing strategy, especially for dental practices, since it can help you build your patient base through the recommendations of other clients. Here are some tips on how to manage this program:
Nicely ask your current patients to refer their friends and family. You can also offer them incentives, like discounts, free check-ups, or gift cards.
Create and distribute referral cards that patients can share with other people.
To track and reward loyal patients who refer new clients, you can implement a system and keep records to ensure the distribution of the rewards.
10. Engage with Your Community
The last piece of advice we can give you is to participate in different events in your community; this way, you can build a positive reputation and attract potential patients to your dental office.
To achieve this, attend and participate in local events, such as health fairs or community gatherings. This is a good opportunity to meet new people in your community. Remember that engaging with your community increases your practice's visibility and can lead to new patient referrals.
Dental Marketing Ideas
While these strategies can be highly effective, the guidance of a marketing expert or a dedicated marketing agency can make a huge difference in your business. Whether you are looking to improve your online presence or start a patient referral program, seeking expert assistance can speed the process and maximize your results.
So, if you want to elevate your dental practice to its full potential, contact our professionals, who can provide instructions and recommendations to create marketing campaigns personalized to your specific needs and goals. Take the next step in growing your dental practice today, and contact us to invest in your dental branding. Don't wait any longer to contact the experts who can guide your path to success!