Localeze, sadly, has switched from offering free claiming of listings to a paid feature. The price is not cheap for small businesses as they ask for an amount of $297. Note that if you are lucky, your business may already be in Localeze's database. If so, you are allowed a free update as long as you have an account and you only do it once a year.
1. Go to "Search for a Business" and Look for Your Business in the Database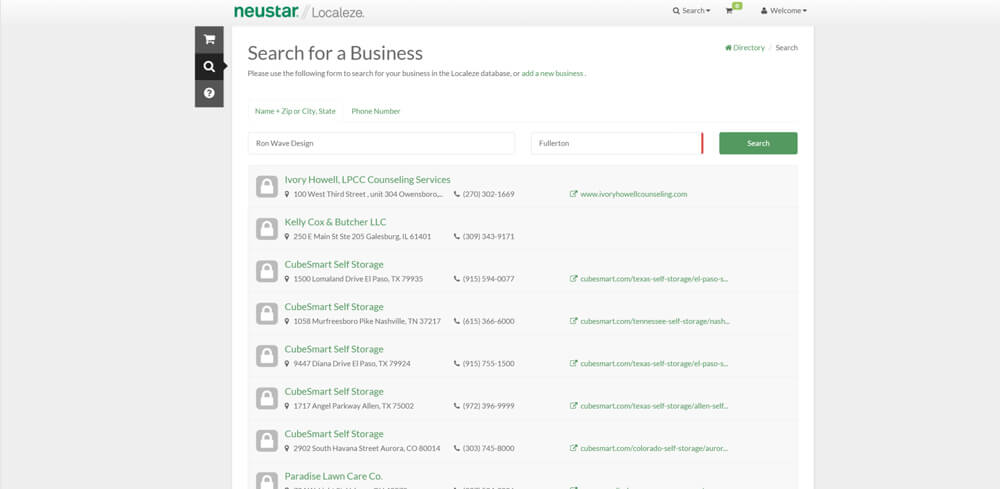 2. If You Don't See Your Listing Click "Add a New Business"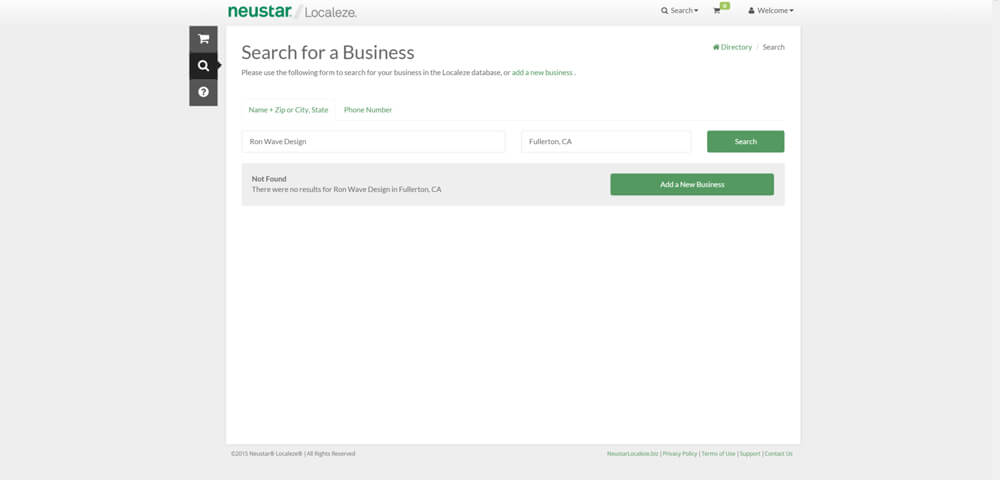 3. Fill Out the Necessary Fields and Click Add to Cart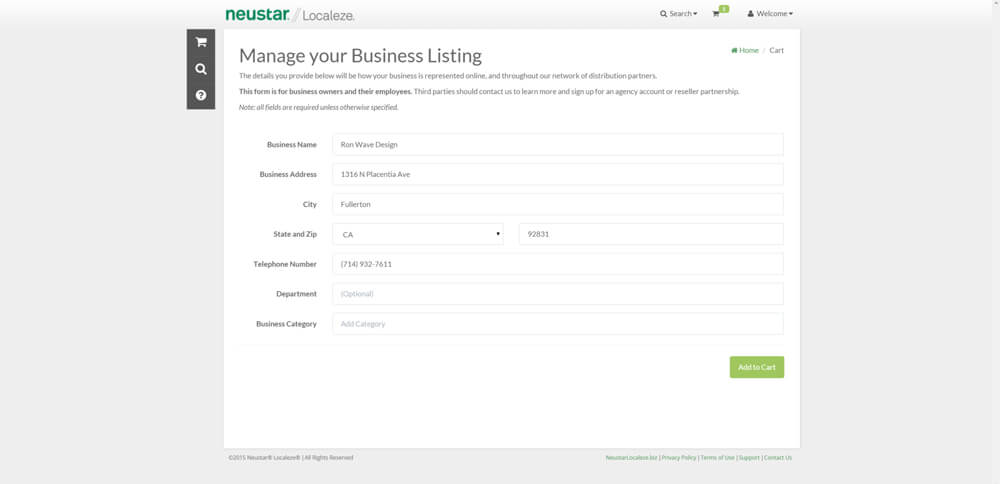 4. Login/Create an Account and Then You will be Prompted to Checkout/Pay
As I mentioned earlier, it is up to you if you would like to pay for the listing. I personally have never paid for one, but if your business urgently needs the SEO boost it is something to discuss with your marketing team/management.
[mc4wp_form id="4529″]