Your Dental Marketing campaigns will benefit from readily available tools like Google Business Profile profiles, and we have spoken about their importance before. But when you consider the changing nature of this online environment and how easy it is to be left behind as search engines continue to update their search algorithms, you must focus on optimizing the use of Google Business Profile.
This article will serve as a guide to optimizing your Google Business Profile listing. Search Business Group is a company that offers Dental Marketing solutions to doctors all over the nation, and we like helping the community with articles like this one.
There are tools available to all that can help your dental practice stand out. We cannot overstate the importance of having a well-run Google Business Profile profile. Because it is a free-to-use tool, we encourage all readers to make the most of it.
Reviewing the importance of Google Business Profile in Dental Marketing
If you have followed along with our previous updates, you may already be familiar enough with the concept of a Google Business Profile profile and listing; however, if you are new to this topic, this little refresher may be just what you need.
Google Business Profile profiles compile relevant information about a business, so Google's search engine scours the Internet and presents your dental practice as a solution to anyone who is looking for dental treatment.
It's possible that your dental practice already has a Google Business Profile listing available to all users of Google's services if you have been operating in the area for many years.
If the listing is already available, you should try claiming it as soon as possible to start managing it and taking the most advantage of it. If the listing is not available yet and your dental practice is new, you should create a Google Business Profile profile.
A dreaded third scenario involves an already-claimed listing. If that were to happen, you have to claim this listing by following Google's guidelines. To finish this quick reminder of what a Google Business Profile profile does for you, remember that you should never consider this listing as a replacement for your website. Consider it instead as a useful complement to your overall Dental Marketing strategy.
Online users still want to find you in the virtual directory, but search engines continue to expand upon the amount of information available about a business on the search page. Users can now gather almost all the information they need without visiting each business's website.
It is here where the beauty of a Google Business Profile profile panel comes into play. Users looking for you in a discovery search, or direct search, will want to find relevant information about your dental practice to decide on your services.
Everyone can create one of these profiles for their businesses, but only those who pay close attention to the effectiveness of a Dental Marketing campaign will focus on optimizing them. Let us take a closer look at how to achieve this.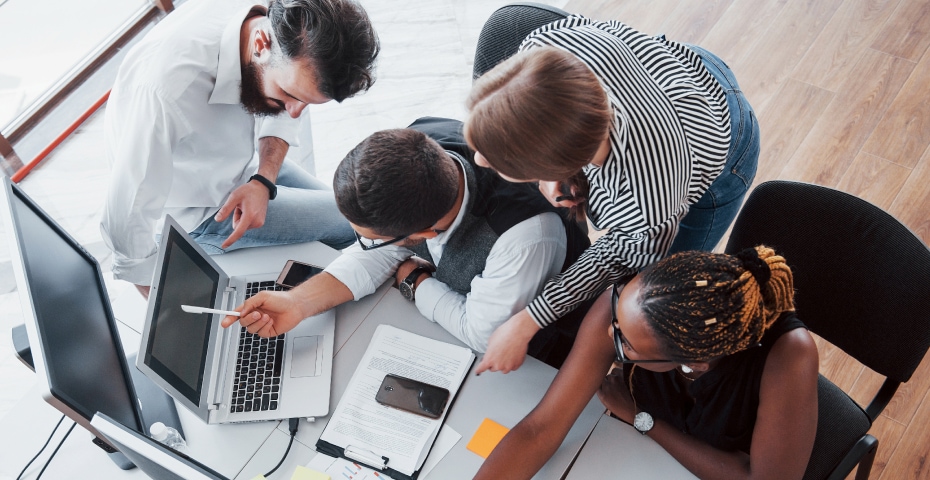 What it all achieves
Optimizing a Google Business Profile profile means two things: populating your profile with accurate information and frequently updating the information available to users. In this guide, we will first review core information about your dental practice, some of the bonuses from having a Google Business Profile panel, and we will look at ways to keep your profile fresh with updated information for potential patients.
Our previous guides have already taken readers through creating a profile, but we will go a little further now and show you a comprehensive list of important information to add.
Back to basics
Every dental practice has a name, and you should start creating your profile by identifying it with its name. Keep in mind that consistency is key here. That will be a recurring theme with this guide, partially motivated because we work as a dental marketing agency that likes uniformity throughout all the client's assets and because it is the best way to make a search engine's algorithm like Google to love you.
Use the same name you use in your email campaigns, your website, and your social media. Be very careful not to use odd variations of your dental practice's name because this will only make it harder for a search engine to identify you.
Next up is your category. The primary category you choose to describe your business is essential to your profile. It will tell a search engine what your business is about, so it should broadly describe your main activity.
Google updates categories regularly, so check the chosen categories for your profile to update them when necessary. You can also add secondary categories describing your medical specializations. These are useful for orthodontists, pediatric dentists, endodontists, and many others.
We should now focus on properly defining your address. There are three possibilities in this subsection for any business: they have a physical location, they don't have a physical location and instead focus on providing services in an area, and a combination of both previous scenarios.
All dental practices have a physical address where qualified patients receive treatment. Use the same address you have on your website. Trust us. Google likes that.
Using the proper address here is very important because Google will want to verify you are the owner of this dental practice via physical mail, so using your exact address will show that you can receive mail.
Add photos of your dental practice. People are more likely to choose a service when they see an image, and this study suggests that 60% of users will base their decision on these criteria. Google gives such priority to pictures and photos to include a section for mobile phone users strictly listing establishments with photos.
Be careful not to use stock images as your primary photo because they will get deleted when detected by Google. Try to use well-taken pictures of your dental practice to give your dental practice a more genuine feel.
However, we would also recommend you invest in professional photography to showcase your dental practice. Professional photos are a precious resource you can use multiple times on your website.
A little bit of this…
Next, add your phone number. Be very careful to add your dental practice's correct phone number and not just any phone number from your staff. Many dental marketing campaigns rely on call tracking to partially verify the success of the planned strategy.
If you are using a phone number to track calls during a Search Engine Optimization campaign, use that one as the primary phone number in your Google Business Profile profile to track all calls coming through your listing.
Please, don't forget about adding a link to your website. We said it before, and we want to emphasize it here: a Google Business Profile profile should serve as a complement to your website.
When you add a link to your listing, you give users an easy way to reach your website. If you want to optimize your Dental Marketing campaign, you will need to measure traffic to your website. To differentiate organic visits from those coming from your Google Business Profile listing, you should add this to your link:
?utm_source=GMBlisting&utm_medium=organic
UTMs are resources available to us all, but we won't go into detail about them. However, you should know that this portion of your website's link is significant because it will allow Google Analytics to classify traffic to your website.
… a little bit of that
Selecting attributes will help your profile. By describing your dental practice's value to your patients, you are more likely to attract traffic to you. You are essentially showing features about your location, such as accessibility for wheelchairs.
You should also include a description of your dental practice. Think of that section as an iteration of your About Us page on your website. In the From The Business section, you can craft an attractive explanation of your dental practice up to 750 characters in length. Pay special attention to the first 250 characters and what you use them for as they will catch potential patients' attention.
We want to finish this section by recommending you add opening hours. Be as accurate as possible, and take the time to set special opening hours for holidays.
Avoid the mistake of thinking that selecting longer opening hours than your local competition will rank better in Google's algorithms. Spoiler alert: it won't. And you run the risk of misleading patients. You don't want that, we don't want that, and Google doesn't want that.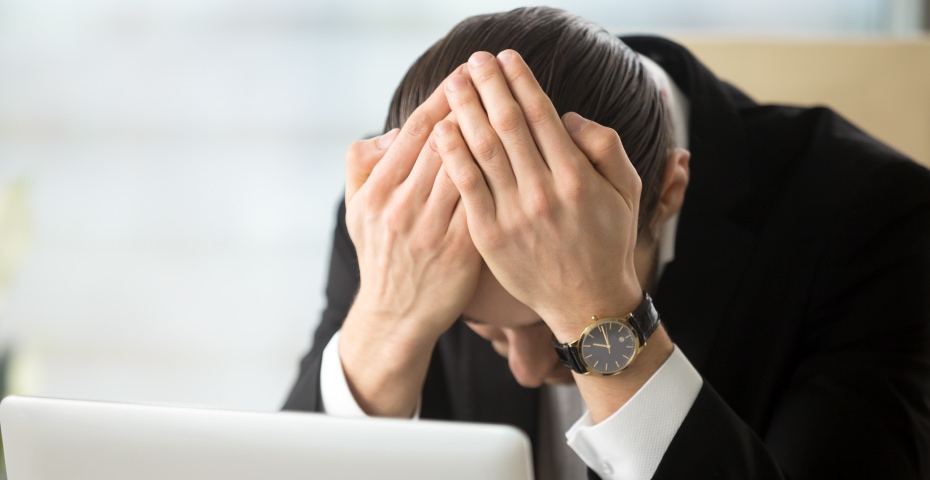 That does it for this first part of your profile. As you can see, it includes obvious information about your Dental Practice. And because this is core information about your dental practice, you should not be making any mistakes or omitting any of it when optimizing your Google Business Profile listing.
The devil is in the details.
The functionalities available in a Google Business Profile listing vary from desktop browsing to mobile phone experiences, but you should not overlook any of them. These next few sections centralize information usually spread out over several pages on your website, so it offers a snapshot of your Dental Practice to any curious patients.
You can, and should, add appointment booking links. Dental practices thrive on frequent patient visits that result in appropriate dental care and avoid the decay of a patient's teeth. Take notice of the service you use to book appointments because Google has a set list of approved providers. Check if the service you use is included by following this link.
You can specify the services you provide. This section will only be available to users on mobile phones, but a short 300-word description of the services you provide in your dental practice will help patients decide if you are the right option for them.
You could also include a list of products available in your dental practice; however, the nature of dental treatment keeps most business owners from using this section of their Google Business Profile profile. You could accidentally set the wrong expectations considering that each patient requires personalized treatment.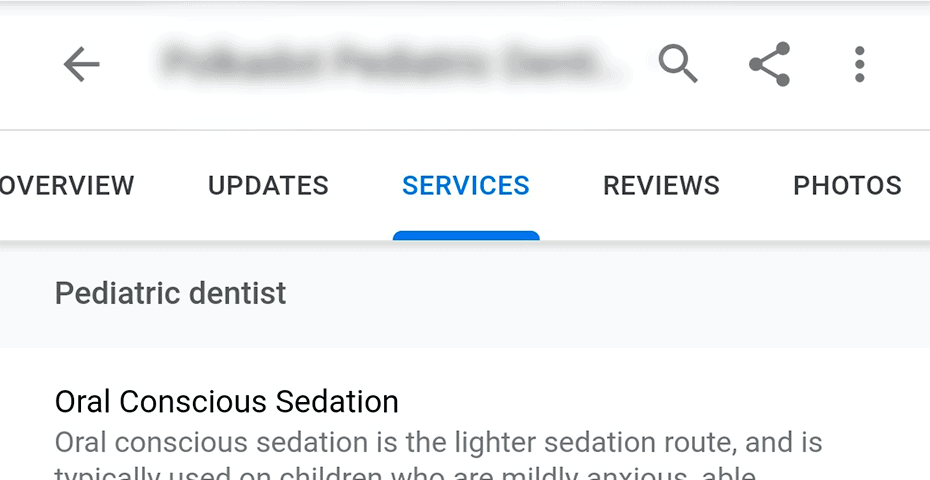 You can also add an opening date to give a little more background to your patients. Patients and users value experience. Knowing that you have been serving the community for however long, you have with your dental health knowledge will add value to the service you provide. If you are offering services from several locations, you can assign labels to each office to organize them.
This shorter section focused on lesser-used functionalities from a Google Business Profile profile. They help potential patients engage with you from a search page, optimizing your dental marketing strategy by streamlining the user experience and improving your services and brand's appreciation.
Media and user engagement
So far, we have shown you how to add information that is very unlikely to change often, but we mentioned at the beginning that running a successful and optimized Google Business Profile profile was more than populating it with the information once and leaving it unattended.
If you want to run a successful dental marketing strategy, you need to update your listing frequently. The best way to achieve this is with photos and posts.
We wondered if we should include adding photos at the beginning with the other steps in creating a listing, and we still haven't decided, so we're doing both. You have to add photos when creating your profile, but you could likewise use them to keep your listing fresh and up to date.
Frequently adding new pictures of your staff and facilities will help the search engine's algorithm rank you better. You could also consider adding videos to create a more dynamic experience for potential patients who find your dental practice.
You can also add posts to your Google Business Profile listing. These short updates serve as excellent reminders of the services you offer, and special occasions and they whet the appetite of users for all the content available on your website.
We created an entire blog post dedicated to the use of these posts, and you can check out our page on what to do to increase your online appointments for dental practice naturally with the help of Google Business Profile.
Google Business Profile posts are an excellent way of expanding your panel on the search page, and they offer a quick introduction to your content. These vignettes will only show the first 120 words in the description, so prioritize the information you include. If you do 1add an image, make sure the size is 1200×900 pixels.
Managing your reputation
We will close this article by including a few reminders on using your Google Business Profile profile to interact with patients. We only recommend doing some of these if you have the time to engage with patients because delaying too much before answering questions will result in patient disappointment, and possibly, penalization by Google.
Reviews are a great source of exposure. Take your time and respond to positive and negative reviews, but never settle patients' claims through these reviews. If you create a short name in your Google Business Profile profile, you will have a short URL directing any user to your listing, and this can lead to more reviews from satisfied qualified patients. It should look like this:
https://g.page/[yourname]/review
Choose your name carefully. You have a limited number of changes per year. Frequently Asked Questions will also show up on your listing, so keep an eye out for them and try answering them before other users give misleading or incomplete information.
Google My Business Has Disappeared, Welcome to Google Business Profile, and How To Manage It.
It all started back in November 2021, when Google announced changes to Google My Business, specifically how to manage business profiles. Changes have been gradually implemented, but Google is now making a full push to transition to a new way to manage business information on Google. Continue reading to find out what really changed, what hasn't, and how to manage your profile information in the future.
What has GMB Changed, Exactly? A Minor Rebranding
"Google My Business" has been renamed "Google Business Profile," while the Google My Business console will be aimed primarily at large businesses or businesses with multiple locations and will be known as "Business Profile Manager." If you've recently attempted to access Google My Business, you'll notice that these changes have already taken effect.
The New Look of Your Google Profile Manager
Your new Google Profile Manager page will look something like the below: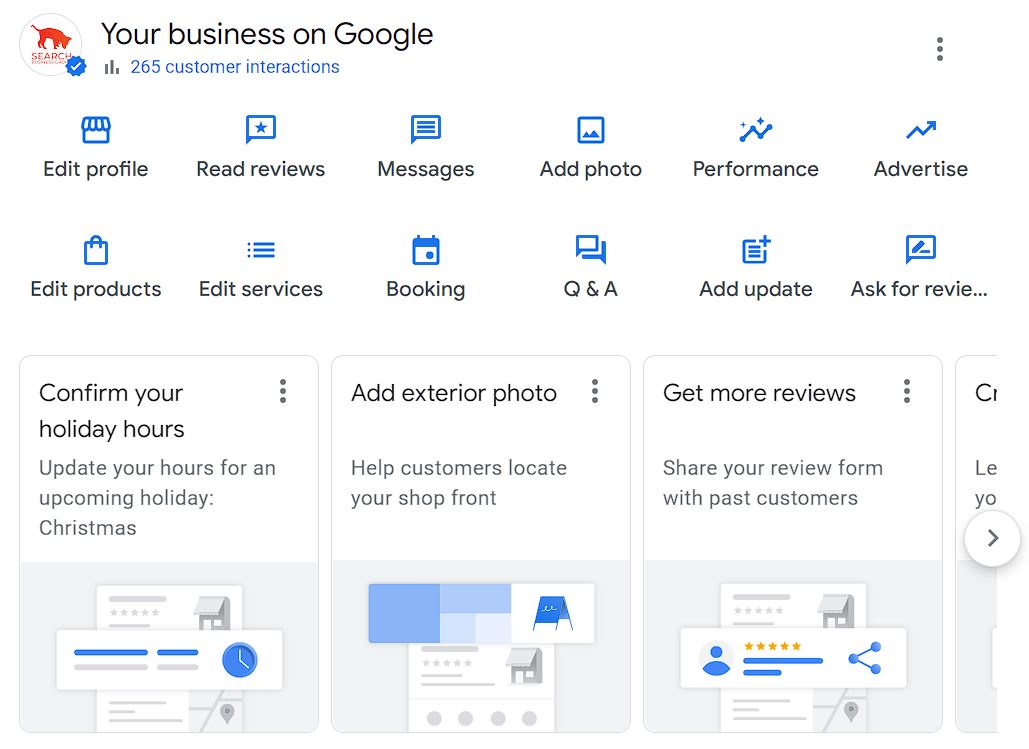 Redirecting to Desktop Search and Maps
On desktop, Google Business profiles will be editable individually within Search or Maps. When you log in to Google My Business, you'll see a notification informing you of this and encouraging you to do the same.
To begin editing your listings in Search and Maps on your desktop, open your Google or Chrome browser and sign in.
To make changes in Search:
Enter your company's name into the search box, or search for "my business." Navigate to the kebab menu in the top right corner of the search results for your business and click on it to go to your Business Profile settings, see notifications, add a new profile, see all of your profiles, and get support options.
Simply click one of the three buttons at the top left of your business listing labeled "Edit Profile," "Promote," or "Customers" to make simple changes. You can also use the boxed suggestions to add photos or updates, promote offers, request reviews, view your call history, and more.
You can also find your listing on the right sidebar of your business search results, where you can scroll down to manage reviews, add photos, or make quick updates.
To Change in Maps:
Make sure you're signed in before going to Google Maps and typing your business name into the top search bar. Your business profile should appear automatically, and you can add photos by clicking the "Manage Your Business Profile" button directly under your business name.
The Google My Business App on Mobile Has Been Replaced
The Google My Business app has been replaced by Google Maps since July 2022, so you must delete the former and download the latter.
To find your business in Google Maps, sign in, tap on your profile photo in the top right corner, and then select "Your Business Profile." You will be able to make all of the regular edits from there, such as updating your business information and hours, adding menus, adding updates, adding photos, promoting offers, managing reviews, and so on.
For a detailed walkthrough on how to edit your profile information, you can view the Google video below:
Here's a Google video that walks you through the steps of editing your profile in the Google Maps app:
Business Profile Manager
If you have a larger company or multiple locations to list in Google Business, you can use the Google Business Profile Manager. To sign in, go to the website and click the top right corner. The functionality has not changed, and it appears to be the same as Google My Business. The only thing that has changed is the name and the access.
That's It!
The features and functionality of Google's Business profile appear to be identical to Google My Business aside from these few changes. You can use it to post your menus, goods, services, photos, contact information, location, videos, blogs, promotions, and much more. It can also help you with SEO and make it easier for people to find you in local search results.
Make sure your company is utilizing this useful feature. If you haven't yet claimed your profile, simply go to the Google Business Profile Manager page, click the "Manage Now" button in the top right corner, and then follow the on-screen instructions to get started.
if you need assistance optimizing and managing your listings. Thanks to our Dental Marketing SEO services, we can assist you in getting set up and keeping your Google Business profile listings up to date with any changes, events, and posts on a regular basis so you can always maintain optimal Google SEO.
Wrapping things up.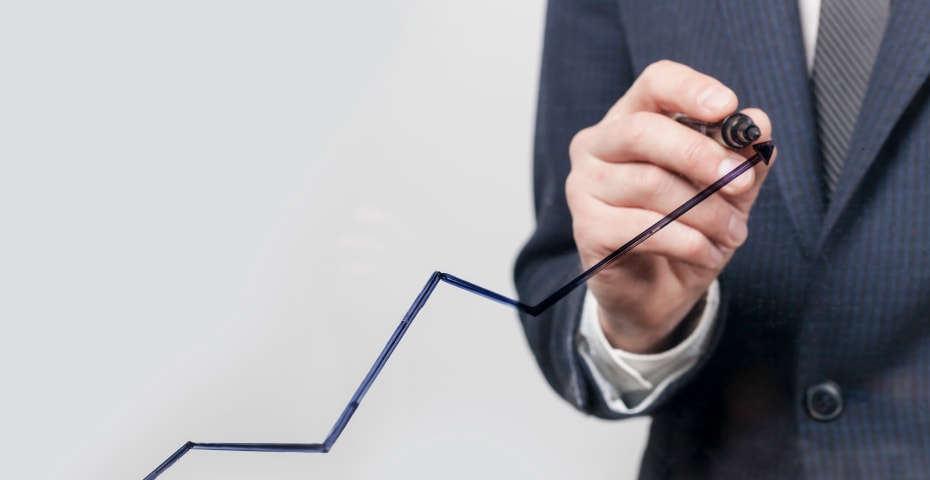 Creating a Google Business Profile profile is not hard. Maintaining a good one is an art. We are sure this article will help you optimize your listing, and you can stay with us to find more resources that will help you run an effective dental marketing campaign.