Have you ever reached out to your mobile device and searched for services "near me"? Well, you are not the only one! Nowadays, most people with smartphones try to find services quickly, which can include dental services.
Adding those two words at the end of your search can make a huge difference. For dental practices, this represents a great opportunity to connect with potential patients who are close to your area. As a consequence, "near me" mobile searches can help your dental business to thrive in the digital age! So, let's explore the importance and benefits of "near me" searches for dental services. And, of course, tips to apply.
The Rise of "Near Me" Searches for Dental SEO
If you want to find a service or product in a specific area, you can use the words "near me" in your searches; this can save you a lot of time and effort. In most cases, people will take immediate action to purchase the product or visit the business.
Since the year 2021, "near me" searches have become more and more popular, showing exponential growth in search engines. The statistics show that there has been 150% growth for phrases that include the words "near me" and "now" and that 82% of users are doing "near me" searches.
As you can see, "near me" searches are essential for business owners because they allow them to reach more customers in the moments when they are most interested in their services and products.
Why Is Local SEO for Dentists so Important?
The importance of SEO (Search Engine Optimization) for dentists lies in the ability to increase their online presence. There are many strategies and free resources that can help you attract more patients and stay competitive in the healthcare world. This is why we would like to give you a few pieces of advice on how to take advantage of these SEO strategies:
Google Business Profile
You can start by establishing a Google Business Profile, or as we used to call it, Google My Business. This is a free resource that allows you to provide important information, like services, working hours, and online reviews. This is very important since Google is the most popular search engine.
Reputation Management
Another important step is to manage your online reputation properly. Encourage your happy patients to leave you positive reviews to build trust and credibility. Additionally, you should address negative reviews politely and professionally. It is important to understand your patients and always try to improve your services.
Content Marketing
We recommend that you create interesting and engaging content that answers all of your patient's questions and concerns.
Keywords for Dental Website
Remember that using relevant keywords in your content is essential to succeed in the world of Search Engine Optimization. You could research to identify the most common questions and popular topics. Fortunately, there are tools like Google Trends and QuestionBD that can help you define your content strategy.
Quality Content Creation
To create quality content, we recommend that you pay attention to factors like keyword density and word count and avoid duplication of content.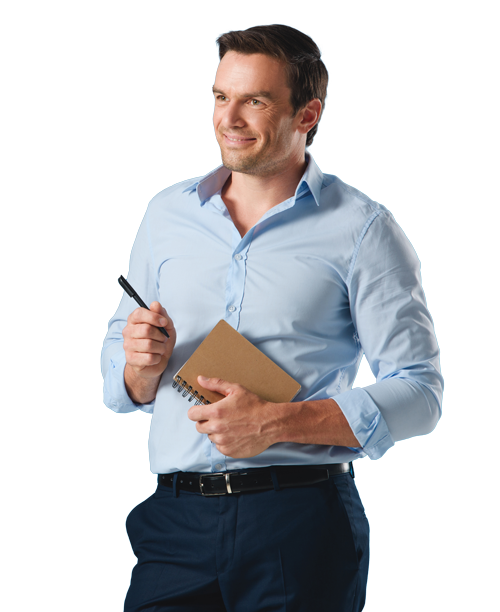 Get Professional Healthcare Writing Services and Attract Qualified Patients
We have a team of skilled and experienced healthcare writers who can create engaging and informative content for your practice.
How Do You Optimize For "Near Me" Searches?
When you have a dental practice that relies on local clients, you need to optimize your "near me" searches. You can achieve this through several strategies, such as researching keywords with local relevance, improving your social media presence, and creating pages that target a specific location.
Remember that you need to be consistent and share accurate and relevant content that can help you optimize your local search presence. Let's explore this further:
Create a GBP Listing
The first thing you should do is create a Google Business Profile (GBP). This can help you improve your rankings and maximize your "near me" searches. Here's a list of reasons why you should create a Google Business Profile:
Increases your visibility to potential patients nearby.
Provides important and accurate information about your business, like your address, phone number, and hours of operation.
Allows Google Maps integration, making it easier for potential customers to find your location.
Ensures mobile optimization, allowing smartphone users to access your information easily.
As you can see, having an updated Google Business Profile is fundamental for a successful local marketing strategy. This happens because more and more people rely on online searches to find services and products.
Create Pages Targeting a Location
Another great way to optimize your "near me" searches is by creating location pages. These are powerful tools that can help you personalize your online presence to your specific geographic area, allowing you to create amazing content that will meet the needs and preferences of local patients. As a consequence, your local SEO will improve while you provide a customized user experience.
Research Keywords With Local Relevance
In digital marketing, keyword research is essential to increase your online presence and visibility, especially if you want to target local customers. To effectively implement this strategy, you need to identify relevant keywords in your field that people may use when searching for dental services in your location.
Here are some steps to properly identify and implement relevant keywords:
Brainstorm Keywords
This step is pretty easy; you just need to think of words that can be related to your dental practice. Remember to start with basic terms that prospective patients could use when trying to find dental services.
Use Keyword Research Tools
You can also use keyword research tools, like Google Trends, which is free. These services can guide you with search volume and related keywords.
Localize your Keywords
It is important to include local modifiers in your keywords. For instance, if you are in Orange County, then you can write "Orange County dental services."
Claim Listings
We recommend that you claim and maintain an accurate NAP, which means Name, Address, and Phone number because having accurate information will help your dental practice rank higher and build trust in your community. As a consequence, potential patients will choose your practice over competitors with inaccurate information and listings.
To ensure the proper use of NAP information, you should regularly update your information, claim and verify listings on platforms like Google My Business, and use a consistent format when writing the information, like spacing and punctuation.
Social Media for Local Searches
Social media can help you get closer to your community and potential patients. But did you know that it also offers tools for advertising and boosting your local search presence? Here are recommendations about how to reach your targeted audience on social media:
Use Location-Based Targeting
Using the location options on social media platforms is an easy way to narrow down your audience. You can choose to reach for patients in your neighborhood or city.
Segment your Audience
We recommend that you segment your targeted audience based on several factors, like geographic location or age groups.
Use Local Keywords and Hashtags
Try to include local keywords, like the name of your city or neighborhood, in your content. This will increase your visibility in local searches.
Backlinks with Local Authority
When we talk about backlinks, we refer to the links from other websites to yours, serving as a seal of approval for your content. For local dental practices, building a strong online presence through backlinks is essential to attract the attention of potential patients and drive organic, non-paid traffic to your website.
In other words, having good-quality websites refer to yours is going to make your page look good to search engines like Google. Here are several strategies that focus on building relationships with your local community:
Collaborate with other local businesses.
Support organizations, charities, and community projects.
Sponsor and participate in local events.
As you can improve your visibility on search engines, you can also create genuine relationships and provide value to your community!
Content Marketing for Dentists
Constantly creating and publishing content for your website increases your visibility in local search results. You should write interesting and engaging content that educates current patients and also attracts new customers to your practice.
We recommend that you create a well-planned content strategy to establish yourself as an authority by providing valuable information about oral health and ensuring consistency in messaging and branding, helping to create a recognizable online presence.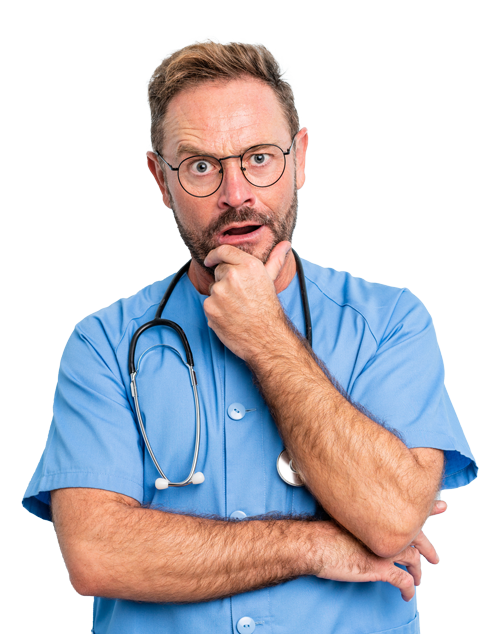 Is Your Content in Tip-Top Health? Find Out Now!
Prescribe Your Content a Check-Up and  Audit Today!
Optimizing for Mobile Searches
Nowadays, most people research information through mobile devices, like smartphones and tablets. So, you need to make sure that your website effectively works on those devices.
Loading Speeds
Users expect the websites to load fast. If your website is slow when someone clicks on it, they may leave and try another site. We recommend that you use smaller image files and don't use too much stuff that can slow your site down.
User Experience (UX) and User Interface (UI)
These terms refer to the design of your website and how it works. To make it easier for potential patients to use, you can use big fonts that are easy to read and create an intuitive menu that helps people navigate your site.
These recommendations will help you design a user-friendly website that is fast and easy to use on mobile devices.
Mastering Dental SEO for Your Practice
We hope that you find these tips and strategies useful to optimize your "near me" searches and increase your online presence. However, if you still find that the world of Local SEO is a complex one and you are struggling to understand its technical aspects, seeking professional help can make your life a little bit easier and your business more successful.
At Search Business Group, as a digital marketing agency, we have the knowledge, resources, and tools to help you take advantage of local search optimization. Our expertise can save you time and effort while ensuring that your dental practice thrives in this competitive market.